ZuluTrade Announces Partnership with Hextra Prime, Expanding Trading Opportunities
ZuluTrade partners with Hextra Prime, a reputed Forex and CFD broker, to enhance its social trading platform.
Clients of both ZuluTrade and Hextra Prime can benefit from seamless access to various asset classes and copying strategies of over 90,000+ Leaders.
ZuluTrade's broker-agnostic environment allows users to connect with any broker worldwide, enhancing their trading experience and simplifying their journey.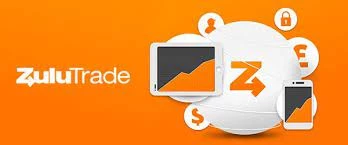 ZuluTrade, a prominent social trading platform offered by Finvasia, has made headlines with its recent partnership announcement with Hextra Prime, a respected Forex and CFD broker. This collaboration aims to benefit both ZuluTrade and Hextra Prime clients, providing them with an enhanced trading experience and seamless access to a wide range of asset classes. Through ZuluTrade's platform, users can also copy the trading strategies of over 90,000+ Leaders. This strategic association signifies a step forward for both companies, solidifying ZuluTrade's position as a technology-driven solution provider in the trading industry.
As a leading provider of Forex and CFD trading services, Hextra Prime's involvement expands ZuluTrade's ecosystem, bringing popular Forex pairs, Futures, Indices, Metals, Energies, and Shares to the platform. The partnership's primary objective is to offer clients a comprehensive and diverse trading experience. ZuluTrade's broker-agnostic environment allows users to connect with any broker worldwide, enhancing their trading journey. The company's CFO, Dimitrios Lathouras, expressed enthusiasm for the collaboration, stating that it strengthens their commitment to providing clients with innovative technologies and premium services to stay ahead in the market.
With the integration of Hextra Prime's offerings, ZuluTrade's clients gain access to advanced features like ZuluGuard, which ensures capital protection by monitoring Leaders' activity and removing ineffective strategies in real time. Additionally, users can utilize a variety of trading tools, such as calculators, simulations, and an economic calendar, to enhance their decision-making process. The platform's Social Feed enables users to curate personalized news content, share media, and interact with each other, fostering a collaborative and knowledge-sharing environment among Leaders and Investors. Through strategic partnerships with key players in the fintech and online trading realm, ZuluTrade strengthens its global position as a dominant social and copy trading platform, facilitating growth through technology enablement.
Copyright © 2023 InvestingSalary. All rights reserved. IS does not provide any investment advice.
SEE WHAT IS HOT IN THE FOREX
Investing Salary provides free access to quality, truthful news for everyone, believing that information should be equally accessible. We hope that this will enable more people to stay informed about current events, understand their effects, and be motivated to take action.
If you feel that we have helped you get the right market knowledge please consider supporting us through Patreon. Even a single dollar counts.