Thales to Acquire US Cybersecurity Company Imperva in $3.6 Billion Deal
Thales is diversifying away from its traditional defense business and investing in the lucrative cybersecurity sector with a $3.6 billion deal to buy Imperva.
The acquisition is part of Thales' strategy to become a premium player in the global civil cybersecurity market, driven by the rising concern over cyberattacks among global corporate executives.
The deal is expected to generate significant pretax synergies and bolster Thales' position in the European cybersecurity landscape, positioning it against rivals like Orange Cyberdefense and Atos.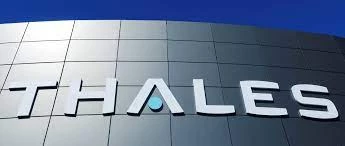 French defense electronics provider Thales announced its plan to acquire US cybersecurity company Imperva for $3.6 billion, as it aims to expand beyond its historic defense business and focus on combating cyber threats. Thales expects the deal to boost its earnings per share in the medium term and contribute around $500 million in revenue. The company, known for its civil aircraft parts and digital security systems, experienced a slight dip of about 1.5% in its shares during early trading following the announcement.
Thales CEO Patrice Caine emphasized that the acquisition would significantly enhance the company's presence in civil cybersecurity, presenting a rare opportunity to become a major global player in the industry. Cyberattacks have become a top concern for corporate executives worldwide, driving the need for advanced cybersecurity solutions. Thales aims to leverage Imperva's expertise and technologies to strengthen its position in the cybersecurity market.
The deal is part of Thales' strategic shift towards diversification, moving away from its traditional defense business. In recent years, the company has been actively expanding its civil cybersecurity activities, seeking to become a leading player in Europe. The acquisition of Imperva follows Thales' earlier purchase of digital identity company Gemalto in 2019 for $5.6 billion. Thales intends to finance the Imperva acquisition through a combination of cash and new debt, with the deal expected to close in 2024, subject to necessary approvals.
Copyright © 2023 InvestingSalary. All rights reserved. IS does not provide any investment advice.
SEE WHAT IS HOT IN THE FOREX
Investing Salary provides free access to quality, truthful news for everyone, believing that information should be equally accessible. We hope that this will enable more people to stay informed about current events, understand their effects, and be motivated to take action.
If you feel that we have helped you get the right market knowledge please consider supporting us through Patreon. Even a single dollar counts.