Elon Musk's Rebranding of Twitter to "X" Sparks Speculations Over @X Handle Acquisition
Elon Musk rebranded Twitter to "X," and the mysterious-looking @X handle has replaced the old @Twitter account.
The amount Musk paid, if any, for the @X handle remains undisclosed, leading to speculations about a potential deal with the previous owner.
Prior to the @X acquisition, Musk redesigned Twitter's logo with a black-and-white "X," creating intrigue among millions of users on the platform.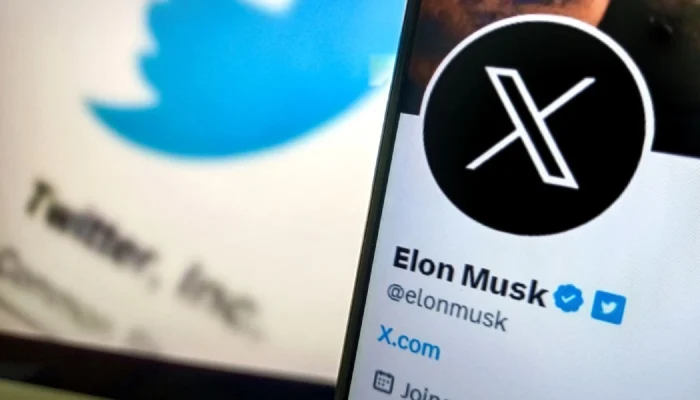 Elon Musk's rebranding of Twitter to "X" has piqued curiosity regarding the acquisition of the coveted @X handle. The mysterious-looking Twitter account with the username "@X" has officially replaced "@Twitter," redirecting users to the new handle. However, the amount Musk paid, if any, for the @X handle has not been disclosed, leading to speculation and theories.
One theory suggests that Musk might have struck a deal with the previous owner of the @X handle, Gene X Hwang, who was open to parting with it if the offer made sense. Hwang's statement that he didn't have a predetermined selling figure further fuels speculation on the possible payment made by Musk. Comparisons to the sale of valuable Instagram handles, which can fetch significant sums, have been drawn.
Another theory suggests that Musk might have acquired the handle without paying anything. The lack of information about the acquisition cost has left room for varied assumptions among internet users and media outlets.The rebranding holds significance as Musk introduced a redesigned Twitter logo, featuring a bold black-and-white "X," generating intrigue and discussions among millions of users. Additionally, Twitter's plans to potentially sell old usernames via online auctions and free up a substantial number of inactive usernames have also been reported earlier in January.
Copyright © 2023 InvestingSalary. All rights reserved. IS does not provide any investment advice.
SEE WHAT IS HOT IN THE FOREX
Investing Salary provides free access to quality, truthful news for everyone, believing that information should be equally accessible. We hope that this will enable more people to stay informed about current events, understand their effects, and be motivated to take action.
If you feel that we have helped you get the right market knowledge please consider supporting us through Patreon. Even a single dollar counts.