"Japan Stocks Slip as Transportation and Food Sectors Drag Nikkei 225 Down"
Nikkei 225 falls 1.31%: Japan's stock market experienced a decline, with the Nikkei 225 index closing lower, mainly impacted by losses in the Transportation Equipment, Fishery, and Food sectors.
Best and worst performers: Taisei Corp and Subaru Corp were among the top performers of the session, reaching 3-year highs, while Advantest Corp and Terumo Corp were among the worst-performing stocks.
Commodity and currency movements: Crude oil and Brent oil futures saw slight gains, while gold futures also increased.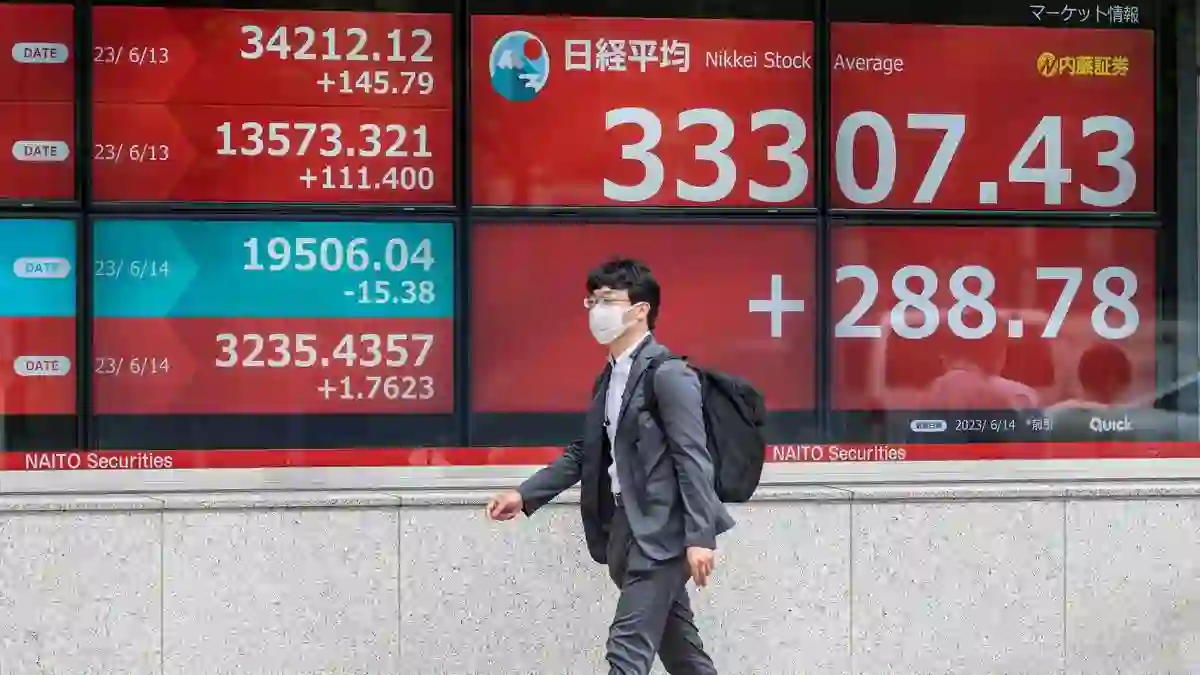 On Thursday, the Nikkei 225 index in Tokyo experienced a decline of 1.31%, with losses led by the Transportation Equipment, Fishery, and Food sectors, dragging down overall shares. Among the top performers of the session were Taisei Corp., which saw a rise of 2.29% and reached a 3-year high, Subaru Corp with a 2.01% increase, and JFE Holdings, Inc. which rose 1.75% and also reached a 3-year high. Conversely, Advantest Corp. faced a decline of 4.18%, Terumo Corp. declined by 3.01%, and Yaskawa Electric Corp. was down by 2.90% at the close.
The Tokyo Stock Exchange saw more falling stocks than advancing ones, with a count of 2224 to 1350, and 272 ended unchanged. The Nikkei Volatility, which measures implied volatility, was down by 2.70% at 19.82, suggesting a decrease in market uncertainty. In commodities trading, crude oil for September delivery rose by 0.17% to $75.42 a barrel, while Brent oil for September delivery increased by 0.19% to $79.61 a barrel. Additionally, the August Gold Futures contract rose by 0.14% to $1,983.10 per troy ounce.
The currency market saw the USD/JPY pair decline by 0.21% to 139.38, while the EUR/JPY pair fell by 0.09% to 156.34. The US Dollar Index Futures were down by 0.11% at 99.88, indicating a slight weakening of the US dollar against a basket of other currencies.
Copyright © 2023 InvestingSalary. All rights reserved. IS does not provide any investment advice.
SEE WHAT IS HOT IN THE FOREX
Investing Salary provides free access to quality, truthful news for everyone, believing that information should be equally accessible. We hope that this will enable more people to stay informed about current events, understand their effects, and be motivated to take action.
If you feel that we have helped you get the right market knowledge please consider supporting us through Patreon. Even a single dollar counts.