European Stock Markets Mixed as Tech Sector Faces Weak Cues from Wall Street
European stock markets exhibit a mixed performance as investors analyze corporate earnings, with the tech sector being particularly vulnerable following weak signals from Wall Street.
Several European companies, including Nokia, Volvo Car, and Electrolux, reported financial results, impacting their respective stock prices.
The tech sector faces additional pressure as streaming giant Netflix and electric vehicle manufacturer Tesla disappoint with their second-quarter revenue and profitability figures, respectively.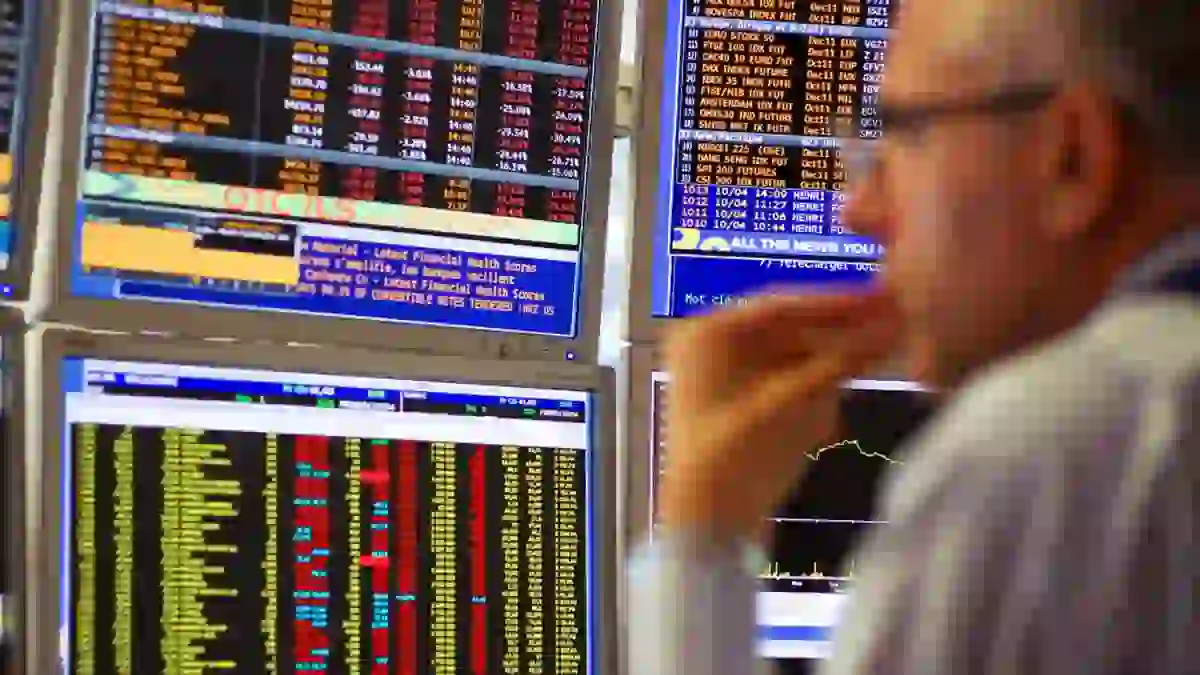 On Thursday, European stock markets showed a mixed trend as investors analyzed corporate earnings, especially in the tech sector, which was fragile due to weak signals from Wall Street. The DAX index in Germany traded 0.1% lower, while the FTSE 100 in the U.K. gained 0.5%, and the CAC 40 in France rose 0.1%. Earnings season in Europe is gaining momentum, with several companies reporting their financial results. Nokia's stock fell 0.6% after reporting a drop in second-quarter profit, primarily due to slower demand in North America despite growth in 5G gear sales in low-margin markets like India. Volvo Car and Electrolux also faced stock declines, with the former reporting a significant fall in second-quarter operating earnings and the latter recording a loss in the second quarter.
In the tech sector, attention was focused on streaming giant Netflix and electric vehicle manufacturer Tesla, both reporting disappointing results. Netflix missed its second-quarter revenue expectations, even after adding 5.9 million new streaming customers. Tesla's profitability shrank in the second quarter, and CEO Elon Musk indicated a possible price cut in "turbulent times," affecting the company's margins. In Asia, Taiwanese chipmaker TSMC experienced a 23.3% drop in second-quarter net profit due to reduced demand for chips amid global economic challenges.
German producer prices fell 0.3% in June, signaling a decrease in inflationary pressures in the eurozone's largest economy. This comes after eurozone inflation rose 5.5% in the prior month, a decline from 6.1%. The European Central Bank is expected to raise its benchmark rate next week, but the future path remains uncertain due to the recent dovish tone of its policymakers. In the U.S., jobless claims and housing sales are among the limited data releases for the day. Oil prices stabilized despite earlier losses, with U.S. crude stockpiles falling less than expected, indicating struggles in fuel demand despite the summer season.
Copyright © 2023 InvestingSalary. All rights reserved. IS does not provide any investment advice.
SEE WHAT IS HOT IN THE FOREX
Investing Salary provides free access to quality, truthful news for everyone, believing that information should be equally accessible. We hope that this will enable more people to stay informed about current events, understand their effects, and be motivated to take action.
If you feel that we have helped you get the right market knowledge please consider supporting us through Patreon. Even a single dollar counts.