Euro Zone Lending Slows Amid Mounting Evidence of Rate Impact on Credit Creation
Lending to firms in the euro zone expanded by 3.0% YoY, down from the previous month's 4.0%, while household credit growth slowed to 1.7% from 2.1%.
The European Central Bank has raised interest rates by 4 percentage points in the past year, and another rate hike is expected on Thursday due to persistently high inflation.
Recent economic data, including PMI figures and sentiment indicators, suggest the euro zone is struggling to avoid recession, leading to debates about the ECB's future actions.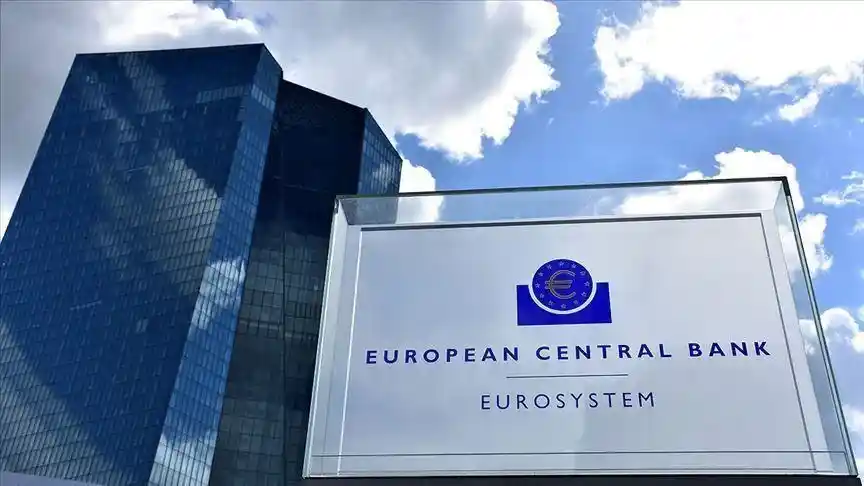 Lending to companies in the euro zone experienced a slowdown last month, adding to the growing evidence that the significant increase in interest rates is having a dampening effect on credit creation and economic growth. The expansion of lending to firms in the 20-nation currency bloc dropped to 3.0% year-on-year, down from the 4.0% recorded a month earlier. Similarly, household credit growth also decelerated, slowing to 1.7% from the previous 2.1%.
Over the past year, the European Central Bank (ECB) has raised interest rates by 4 percentage points, and another rate hike on Thursday seems inevitable due to persistent high inflation. There are concerns that it could take until 2025 for inflation to fall back to the ECB's target of 2%. However, recent economic data, including PMI figures, sentiment indicators, and a key lending survey, have shown downside surprises, indicating that the euro zone is still skirting recession, which could naturally alleviate price pressures.
The weak economic data is sparking intense debate over the appropriate actions the ECB should take. While some economists argue that Thursday's rate hike will be the last, others are speculating that there might be one final rate increase in September. Growth in the M3 measure of money supply, which has historically been a reliable indicator of future economic expansion, has also slowed to 0.6% from the previous 1.0%, falling short of expectations for a 1.0% rise. This further contributes to the uncertainty surrounding the euro zone's economic outlook and the ECB's future policies.
Copyright © 2023 InvestingSalary. All rights reserved. IS does not provide any investment advice.
SEE WHAT IS HOT IN THE FOREX
Investing Salary provides free access to quality, truthful news for everyone, believing that information should be equally accessible. We hope that this will enable more people to stay informed about current events, understand their effects, and be motivated to take action.
If you feel that we have helped you get the right market knowledge please consider supporting us through Patreon. Even a single dollar counts.