Alphabet Surges on Strong Google Search and AI Performance, Beats Expectations
Alphabet's shares surged nearly 7% after its better-than-expected quarterly earnings, driven by the strong performance of Google Search despite cautious advertisers.
Analysts raised price targets, highlighting Alphabet's progress as an AI-first company and its significant growth in the cloud business.
The competition with Microsoft in the AI space has intensified, but Alphabet's strategic focus on AI products and technology revamps has contributed to its positive momentum.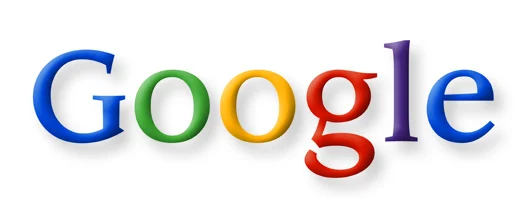 Alphabet, the parent company of Google, experienced a remarkable rally of nearly 7% on Wednesday due to positive indicators from its dominant Google Search business amid an uncertain advertising market. The company also managed to remain competitive against Microsoft's AI-powered Bing. This surge in stock value could potentially add over $100 billion to Alphabet's market capitalization. The impressive performance comes as Alphabet's shares have already surged 39% this year, largely driven by the increasing hype around artificial intelligence.
Analysts on Wall Street noted that Alphabet's quarterly earnings surpassed expectations, indicating the strong position of Google Search, even in the face of cautious advertisers. The company's cloud business also exhibited steady growth, and it was deemed well-positioned to compete with Microsoft in the AI space. Some analysts emphasized that Alphabet has been an AI-focused company for seven years, highlighting its ongoing commitment to innovative technologies.
Multiple brokerages, including Jefferies, raised their price targets for Alphabet, with several noting that AI has contributed to Google's cloud revenue. This technology-driven boost played a key role in driving a remarkable 28% growth in the quarter, far exceeding expectations. Throughout the year, Alphabet has introduced a series of AI products and revamped its search engine, as it competes head-to-head with Microsoft in their race to dominate the emerging field of AI. On Tuesday, Microsoft also topped expectations, propelled by the growth of its Azure cloud unit, which is strategically positioned to capitalize on the surging interest in AI. Despite Microsoft's strong performance, Alphabet's median price target stands at $138, approximately 13% higher than its last closing stock price, and its forward price-to-earnings ratio remains competitive compared to Microsoft and the industry median.
Copyright © 2023 InvestingSalary. All rights reserved. IS does not provide any investment advice.
SEE WHAT IS HOT IN THE FOREX
Investing Salary provides free access to quality, truthful news for everyone, believing that information should be equally accessible. We hope that this will enable more people to stay informed about current events, understand their effects, and be motivated to take action.
If you feel that we have helped you get the right market knowledge please consider supporting us through Patreon. Even a single dollar counts.