World Bank President Unveils Plans to Strengthen Lending Capacity and Address Climate Change
The World Bank is exploring measures to expand its lending power and provide more financial support to countries.
As part of the reform efforts, World Bank President Banga emphasizes the need to help countries tackle climate change and other challenges.
 The plans include allowing shareholders to guarantee loans if countries are unable to repay them, issuing a new hybrid capital instrument to boost lending, and expanding low or zero-interest lending.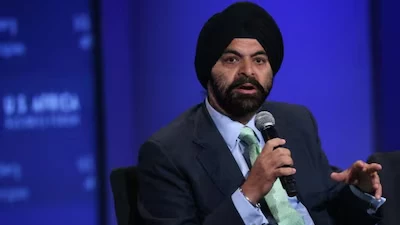 World Bank President Ajay Banga has revealed plans aimed at strengthening the bank's ability to address global challenges such as climate change. The proposals, still subject to discussions with shareholder countries, were announced during a meeting of finance officials from the G20 economies. These plans come in addition to previous measures approved in April, which aim to increase World Bank lending by $50 billion over the next ten years.
U.S. Treasury Secretary Janet Yellen has also called for further reforms in the World Bank and other multilateral development banks, stating that capital increases should be considered only after expanding their capacity to address climate change and other pressing issues. Banga expressed optimism about the progress being made in reforming the bank, noting the need to build a better institution that can effectively tackle global challenges.
The new plans focus on enhancing the World Bank's lending power. By allowing shareholders to guarantee loans in cases where countries are unable to repay them, the bank could generate tens of billions in additional lending. This approach would enable the World Bank to generate $6 in new lending for every $1 in guarantees over a ten-year period. Another strategy involves issuing a hybrid capital instrument that would allow shareholders to invest in bonds, potentially boosting lending by up to $6 billion. Additionally, the bank intends to expand its low or zero-interest lending, including through the creation of a $6 billion crisis facility designed to assist the poorest countries in collaboration with the International Development Association.
Copyright © 2023 InvestingSalary. All rights reserved. IS does not provide any investment advice.
SEE WHAT IS HOT IN THE STOCKS
Investing Salary provides free access to quality, truthful news for everyone, believing that information should be equally accessible. We hope that this will enable more people to stay informed about current events, understand their effects, and be motivated to take action.
If you feel that we have helped you get the right market knowledge please consider supporting us through Patreon. Even a single dollar counts.