Chainlink Launches Cross-Chain Interoperability Protocol, Gaining Traction in DeFi
Chainlink's CCIP is gaining traction among DeFi protocols, with Synthetix and Aave integrating the protocol into their systems.
 Synthetix has utilized Chainlink's CCIP to introduce the Synth Teleporter feature.
The adoption of CCIP extends beyond DeFi, with Swift and numerous financial institutions leveraging the protocol for messages and token transfers across both public and private chains.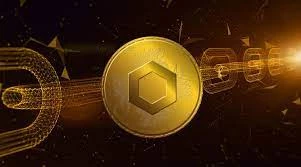 Chainlink, a prominent Web3 services platform, has introduced its Cross-Chain Interoperability Protocol (CCIP) on Ethereum, Optimism, Polygon, and Avalanche blockchains. The protocol aims to enable the development of cross-chain applications and services and has already gained adoption from major DeFi protocols like Synthetix and Aave. CCIP provides developers with flexibility in building their own cross-chain solutions and allows for secure and efficient token transfers across different chains.
Synthetix, a DeFi protocol offering a liquidity layer for on-chain derivatives, has integrated Chainlink's CCIP into its Synth Teleporter feature. This integration enables users to transfer Synth liquidity between chains by burning sUSD on the source chain and minting an equivalent amount on the destination chain. Aave, a lending protocol, is also incorporating CCIP through BGD Labs, a Web3 development initiative. This integration will enable Aave to expand onto additional chains and perform essential operations like governance with enhanced security.
Chainlink has emphasized that CCIP is not only adopted by leading DeFi applications but also utilized by Swift and various financial institutions for message and token transfers across public and private chains. The collaboration aims to establish a globally accepted standard for connecting the global financial system with on-chain financial products, emphasizing interoperability in the blockchain ecosystem.
Copyright © 2023 InvestingSalary. All rights reserved. IS does not provide any investment advice.
SEE WHAT IS HOT IN THE FOREX
Investing Salary provides free access to quality, truthful news for everyone, believing that information should be equally accessible. We hope that this will enable more people to stay informed about current events, understand their effects, and be motivated to take action.
If you feel that we have helped you get the right market knowledge please consider supporting us through Patreon. Even a single dollar counts.