Benchmark Analyst Reiterates Buy Rating on Roku Inc (ROKU) with $89 Price Target
Roku remains connected to traditional TV ad budgets and direct sales channels, but its position is poised to benefit from the opening of the DSP later this year.
The analyst describes the ad market as "choppy," with CTV experiencing a modest rebound while programmatic has yet to see meaningful recovery.
Kurnos emphasizes the underappreciated messaging around Roku's shift in investment strategy to prioritize leverage.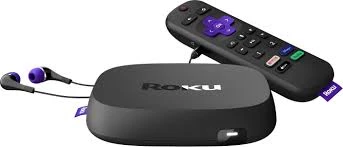 Benchmark analyst Daniel Kurnos maintains a positive outlook on Roku Inc (ROKU) and reiterates a Buy rating with a price target of $89. He sees Roku facing a conundrum as it remains tied to traditional TV ad budgets while also benefiting from its upcoming DSP launch and innovative approach in the digital upfronts. Kurnos believes that Roku's strategic partnerships and investment strategy position the company for accelerated growth in 2024 and beyond, potentially leading to a free cash flow inflection within the next 12-18 months.
Despite the current volatility in the ad market, Kurnos emphasizes Roku's solid position. While the market is described as "choppy," CTV is experiencing a modest rebound, and Roku's platform revenue expectations for the next three quarters are above Street estimates. The analyst acknowledges that near-term revenue performance may not reaccelerate until the fourth quarter, but factors like category outperformance, new partner wins, and retail media spending could contribute to top-line outperformance.
Kurnos believes that Roku's investment pivot towards leverage is underappreciated. The company's focus on cost-effective content acquisition, shoppable ads, programmatic business growth through the DSP, and successful player launches could drive future success. Although his current forecast aligns with consensus, the analyst suggests that his projections may be conservative, particularly from a margin and EBITDA standpoint. Overall, Kurnos sees Roku as a promising investment opportunity with the potential for strong growth and positive financial prospects.
Copyright © 2023 InvestingSalary. All rights reserved. IS does not provide any investment advice.
SEE WHAT IS HOT IN THE COMMODITIES
Investing Salary provides free access to quality, truthful news for everyone, believing that information should be equally accessible. We hope that this will enable more people to stay informed about current events, understand their effects, and be motivated to take action.
If you feel that we have helped you get the right market knowledge please consider supporting us through Patreon. Even a single dollar counts.