Elon Musk Renames Twitter as X and Unveils New Logo, Focusing on Building an "Everything App
Elon Musk renamed Twitter to X, aiming to transform it into a comprehensive "everything app."
The rebrand received mixed reactions and raised concerns about tweet names and brand recognition.
Legal complications may arise as the letter X is widely used and trademarked by other companies.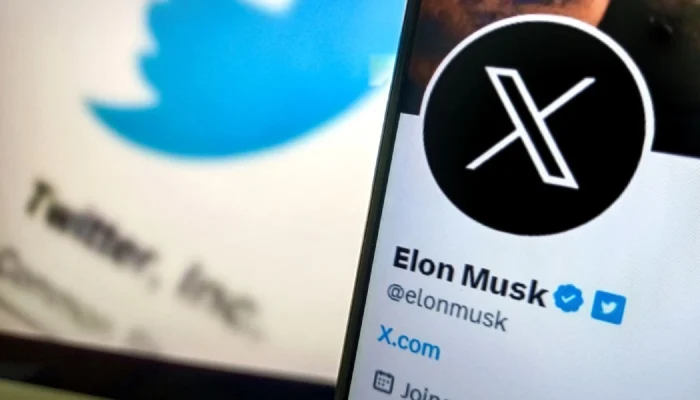 Elon Musk, the billionaire CEO of Twitter, has decided to rename the platform as "X" and unveiled a new logo, indicating a shift towards creating an "everything app." The new stylized white X on a black background has been introduced on Twitter's website, while the blue bird logo remains on the mobile app. Musk's vision for the revamped platform is to offer users a wide range of services beyond social media, including peer-to-peer payments, drawing inspiration from China's popular WeChat app.
Some experts believe that the rebranding is Musk's way of leaving his mark on the company, emphasizing that Twitter now represents his personal property. However, the new logo received mixed reactions from users, leading to confusion about what tweets will be called under the X branding. Marketing and branding specialists also raised concerns that the rebranding might risk losing the recognition and familiarity associated with the Twitter name.
Despite the transformation, Twitter faces challenges in reinventing its business. Since Musk took over, the platform has experienced a turbulent period with layoffs, a decline in advertisers, and the rise of Threads, Meta's response to Twitter. Some legal complexities might arise from the decision to use "X" as the new name, as it is widely used and cited in trademarks by other companies like Meta and Microsoft. Musk's move to rebrand Twitter as X is seen as a shift away from reviving it as a standalone social network, indicating a focus on building a brand that aligns more closely with his broader empire, including SpaceX.
Copyright © 2023 InvestingSalary. All rights reserved. IS does not provide any investment advice.
SEE WHAT IS HOT IN THE COMMODITIES
Investing Salary provides free access to quality, truthful news for everyone, believing that information should be equally accessible. We hope that this will enable more people to stay informed about current events, understand their effects, and be motivated to take action.
If you feel that we have helped you get the right market knowledge please consider supporting us through Patreon. Even a single dollar counts.