Donald Trump Jr. Criticizes Special Counsel's Focus on Political Adversaries
Donald Trump Jr. criticizes special counsel Jack Smith and the DOJ for prioritizing investigations into his father and political allies.
Reports indicate that ongoing investigations into former President Trump and associates could have implications for the 2024 elections.
Trump and his family have been vocal about their belief that these investigations are politically motivated.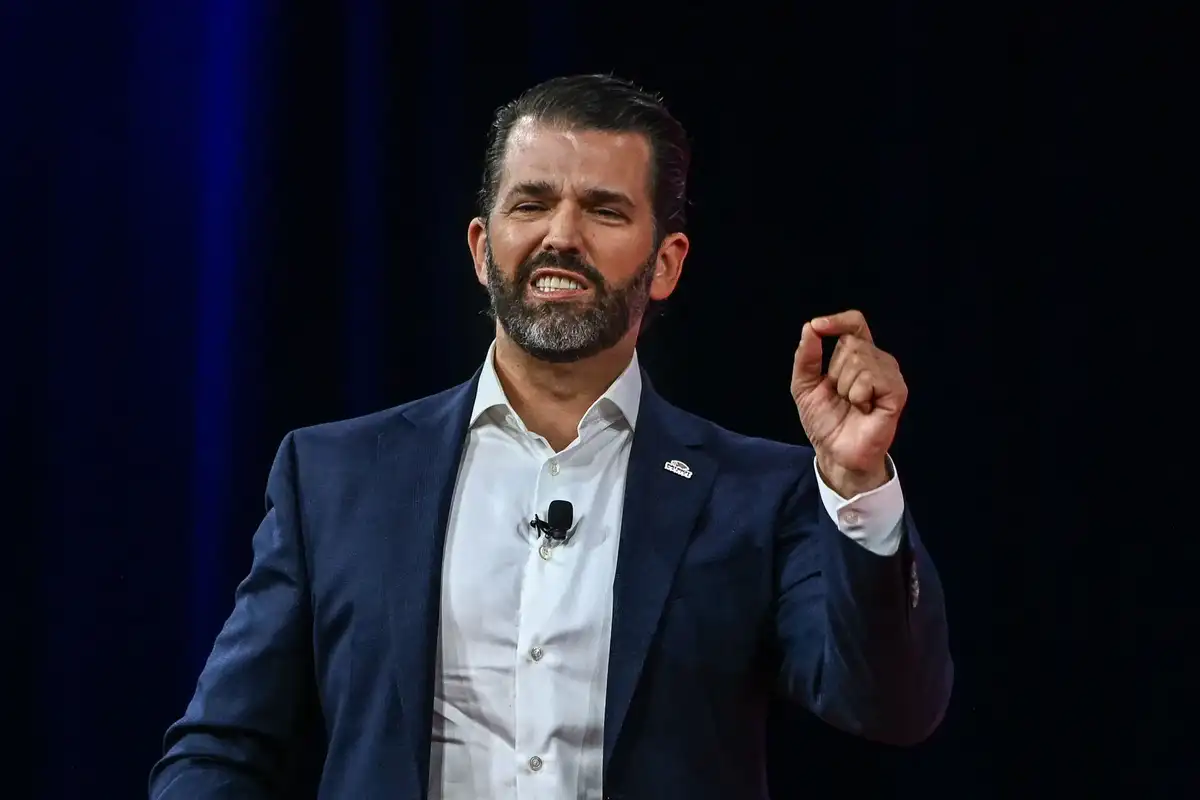 Donald Trump Jr. strongly criticized special counsel Jack Smith and the Department of Justice (DOJ) under President Joe Biden, suggesting that they should shift their focus away from pursuing political adversaries, including his father, former President Donald Trump. In a scathing attack on Twitter, Trump Jr. argued that the DOJ's resources could be better utilized in investigating individuals on Jeffrey Epstein's client list, referring to potential pedophiles connected to the late financier's notorious case.
The tweet from Trump Jr. comes amidst a series of ongoing investigations into former President Trump and his associates, raising concerns about their potential impact on the 2024 elections. Special counsel Jack Smith has been at the center of these investigations, including the probe into the events surrounding the January 6 Capitol riot and the Mar-a-Lago case. Recent reports indicate that Trump received a letter from Smith regarding a grand jury investigation into the January 6 riot, raising the possibility of a potential indictment for the ex-president.
The Trump family has been vocal in their criticism of these investigations, consistently viewing them as politically motivated. Given that Donald Trump has expressed interest in running for president in 2024, the outcome of these cases holds significant implications for his political aspirations. The ongoing legal scrutiny and the involvement of special counsel Smith have intensified the political debate surrounding these investigations and their potential effects on the 2024 presidential race.
Copyright © 2023 InvestingSalary. All rights reserved. IS does not provide any investment advice.
SEE WHAT IS HOT IN THE COMMODITIES
Investing Salary provides free access to quality, truthful news for everyone, believing that information should be equally accessible. We hope that this will enable more people to stay informed about current events, understand their effects, and be motivated to take action.
If you feel that we have helped you get the right market knowledge please consider supporting us through Patreon. Even a single dollar counts.