Biden Maintains Lead in Hypothetical 2024 Election Matchups Against Trump and DeSantis, According to Poll
A new Morning Consult poll indicates that President Joe Biden is currently ahead of both former President Donald Trump and Florida Gov. Ron DeSantis in hypothetical matchups for the 2024 presidential election.
Biden's lead over Trump in the poll stands at 43% to 41% among registered voters, with 11% undecided and 5% preferring someone else.
Despite Trump dominating the GOP field in recent polls, Biden remains the favorite to win the 2024 election, and his approval rating reached its highest level since August 2021 in June.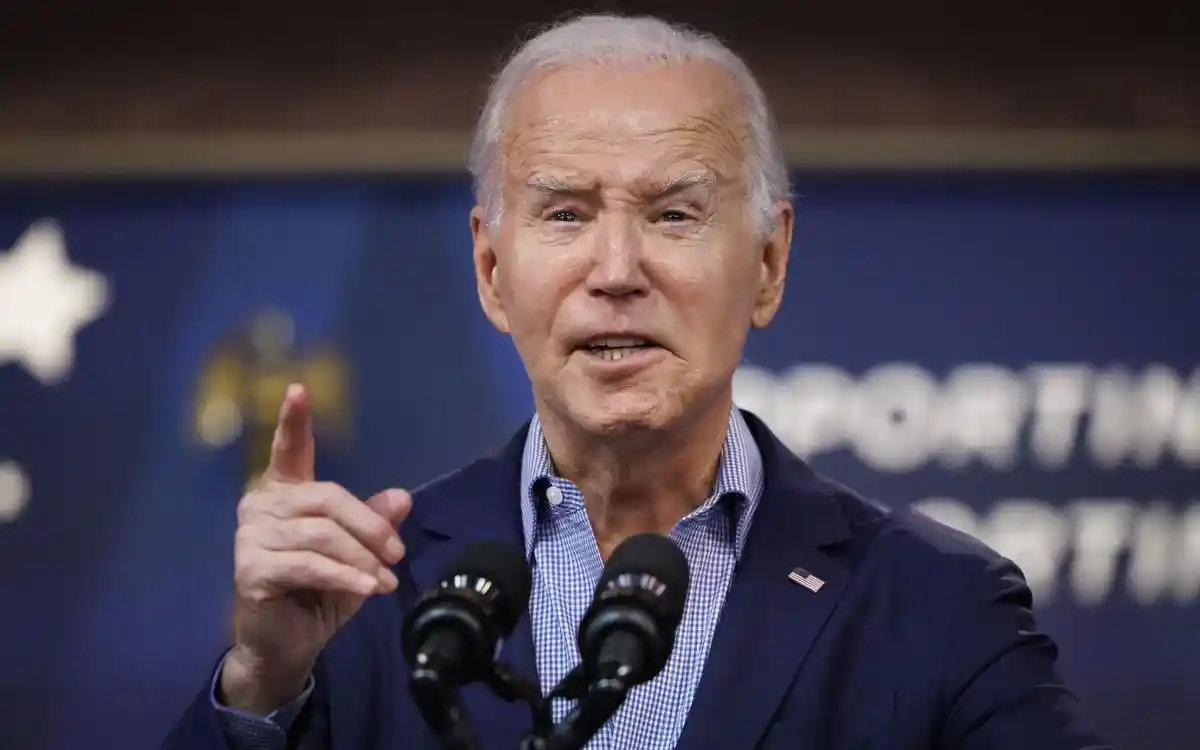 The 2024 presidential election may feature a rematch of the 2020 race between Joe Biden and Donald Trump, where Biden emerged victorious and became the 46th President of the United States in January 2021. Recent polls indicate that Biden continues to lead in hypothetical matchups against both Trump and another GOP frontrunner, Florida Governor Ron DeSantis, ahead of the 2024 election. These three candidates have been considered as frontrunners for the upcoming race, and the betting odds have favored their potential bids for the presidency.
According to the latest Morning Consult poll, in a hypothetical contest between Trump and Biden, the current president holds a slight lead, garnering 43% of the vote, while Trump receives 41%. The poll also shows that Biden maintains a lead over DeSantis in a hypothetical matchup, with 43% support against the Florida governor's 39%. Though Biden's lead over DeSantis slightly decreased compared to the previous week, he remains ahead. Notably, a few weeks ago, Trump briefly overtook Biden in one poll, marking the first time since December 2022 that Trump was ranked ahead of Biden.
The 2020 election saw Biden win with 306 electoral votes to Trump's 232, and he also secured the popular vote with 51.3% support against Trump's 46.9%. Trump continues to lead the GOP field in recent polls, commanding a substantial 55% to 20% advantage over DeSantis. However, despite Trump's strong position within the Republican party, the latest national poll data suggests that Biden remains the favorite to win the 2024 presidential election, regardless of his Republican opponents. In June, Biden's approval rating reached its highest point since August 2021.
Copyright © 2023 InvestingSalary. All rights reserved. IS does not provide any investment advice.
SEE WHAT IS HOT IN THE COMMODITIES
Investing Salary provides free access to quality, truthful news for everyone, believing that information should be equally accessible. We hope that this will enable more people to stay informed about current events, understand their effects, and be motivated to take action.
If you feel that we have helped you get the right market knowledge please consider supporting us through Patreon. Even a single dollar counts.