European Stocks Dip Amid Earnings and Fed Rate Hike Expectations
European stock markets, including DAX, CAC 40, and FTSE 100, experienced declines as investors assessed various corporate earnings.
Major companies like LVMH, Deutsche Bank, Stellantis, Aston Martin, Rolls-Royce, Puma, GSK, and NatWest reported their second-quarter results.
The Federal Reserve is expected to raise interest rates by 0.25%, marking its 11th hike in 12 policy meetings, with attention on Chair Jerome Powell's remarks about future decisions.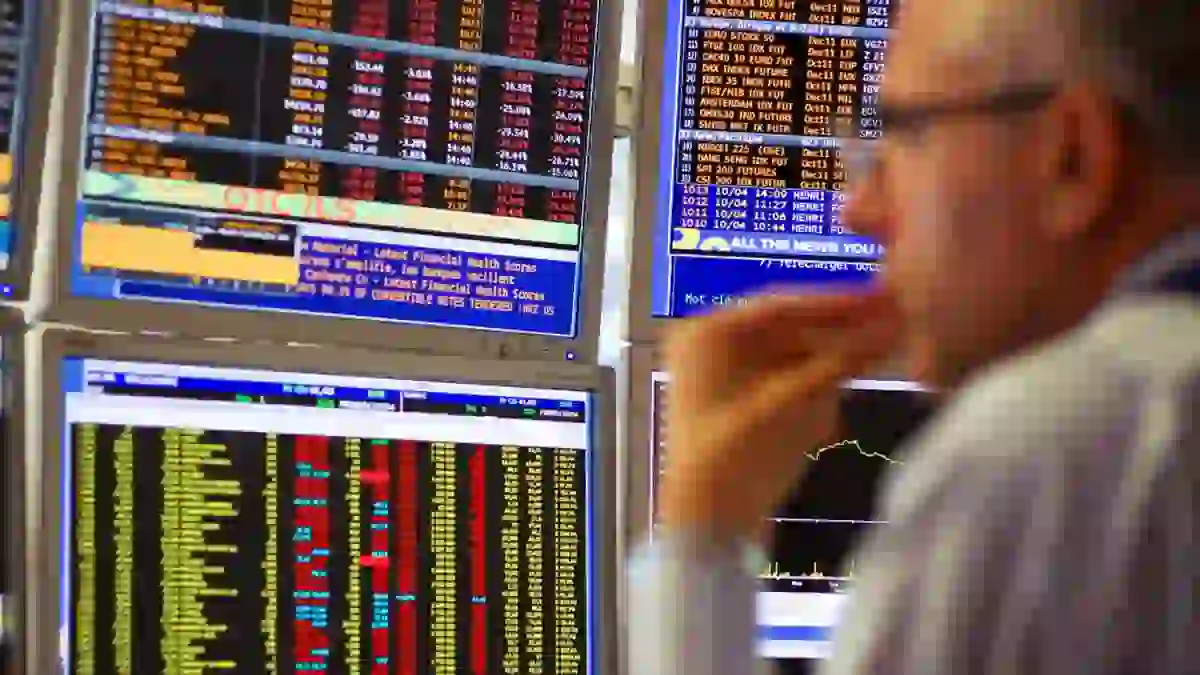 European stock markets experienced a decline as investors absorbed a wave of quarterly corporate earnings before the anticipated Federal Reserve meeting, where another interest rate increase is expected. Germany's DAX index traded 0.3% lower, France's CAC 40 dropped 1.2%, and the UK's FTSE 100 remained mostly flat during the early hours of trading. Notable earnings reports included LVMH's 4.2% stock slump despite a rise in sales, Deutsche Bank's 1.5% stock fall due to a decline in second-quarter profit, and Stellantis' 0.6% stock rise on higher operating profit and increased revenue.
The Federal Reserve decision day arrived, and global investors widely expected a quarter-percentage-point rate hike to combat inflation. This would be the 11th increase in the past 12 policy meetings. Investors hoped this would be the final rate hike, shifting focus to Chair Jerome Powell's remarks during the subsequent news conference for insights into future decisions. The European Central Bank's upcoming policy decision on Thursday was also under scrutiny, as Powell's communication could set the tone for European markets.
Oil prices retreated from three-month highs as industry data revealed a rise in U.S. crude stockpiles, suggesting sufficient supplies in the American market. American Petroleum Institute data indicated a 1.3 million-barrel increase in U.S. crude stocks, with official numbers from the Energy Information Administration awaited for confirmation. U.S. crude futures traded 0.2% lower at $79.48 a barrel, while the Brent contract dropped 0.2% to $83.10. Both benchmarks reached their highest levels since April earlier, driven by concerns over tight supplies and efforts by Chinese authorities to stabilize the economy and support crude imports. Additionally, gold futures rose 0.3% to $1,969.90 per ounce, and EUR/USD traded 0.1% higher at 1.1063.
Copyright © 2023 InvestingSalary. All rights reserved. IS does not provide any investment advice.
SEE WHAT IS HOT IN THE FOREX
Investing Salary provides free access to quality, truthful news for everyone, believing that information should be equally accessible. We hope that this will enable more people to stay informed about current events, understand their effects, and be motivated to take action.
If you feel that we have helped you get the right market knowledge please consider supporting us through Patreon. Even a single dollar counts.